Joining in the caravan of love.
Joining in the caravan of love.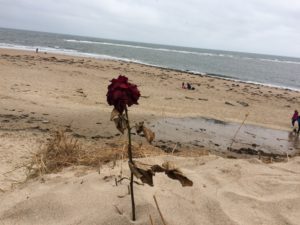 Take two four years olds and three adults and put them in static caravan for the weekend and what do you get?
A brilliant experience, that's what!
A few weeks ago we took iBear on a mini caravan trip together with her friend C who is two weeks her senior. Both children attend nursery regularly (different ones) and both have had no experience of living with a similar aged human for more than a few hours.
We stayed at Cresswell Towers Caravan Park on the Northumberland Coast and found it to be a very pleasant place to spend a weekend.  The caravan was clean and spacious, the shop well stocked, the swimming pool a decent size and the food and entertainment very reasonably priced considering the captive audience.  We got the caravan for £80 for the three nights from a discount website and this represented excellent value for money.
We arrived Friday evening with only enough time to grab some tea in the caravan before settling the girls down for the night.  They had their own room so we were a little nervous about how they'd sleep. As it turned out they did remarkably well. After a couple of visits to the toilet they continued chatting with each other for 30 mins or so but crucially didn't shout for the grown ups to come in.  We loved listening to them natter away and both eventually fell asleep and adhered to iBears rule of not surfacing until the sun came up on her Gro clock.
Saturday was spent rockpooling and playing on the beach.  Apart from a bit of a sharing problem with the only fishing net we brought (#parentfail) they both played really well together.  We had a snack at the drift cafe (highly recommended) and then wandered back towards the park via Cresswell Ices (not as nice as the reviews I'd heard  if I'm honest). In the evening we had tea at the pub on the park and let the kids loose on the disco.  What has to be noted at this part is that for all the bits of bickering and tell taling that accompanied the day, overall iBear and C played fantastically well together with minimal involvement from us which was great to witness. That didn't stop me from getting involved with play though.  A personal highlight for me was inventing a daft running game that went down so well it had to be repeated very time we left the caravan!
Saturday bedtime didn't go entirely to plan.  The girls started off sharing a room but C fell out of bed fairly soon after settling and wanted to sleep in with her Mam, which was fine.  Then, 10 mins later iBear fell out of bed too and then realised C was no longer there and was devastated.  The only way we could calm her down was after I suggested I sleep in with her for the night.
At this point I should note that we have followed a strict code of never sleeping with iBear as we've wanted to build an ethos of her sleeping in her own bed and being able to settle herself without needing to cuddle up with us.  I accept there are exceptions to this and the fact I was sleeping in the single bed opposite to her was ok as far as I was concerned and wouldn't set any precedent. She slept all the way through and seemed to be pleased to wake up to see me in the same room.
For our final full day we took the girls swimming followed by lunch at the Drift cafe and an afternoon battling the wind at Amble harbour.  Again, despite the odd niggle here and there the girls seemed to thrive in each others company.  Considering they'd been living in each others shadows they both had to be commended on their behaviour over the weekend.  It truly was a joy to behold.  We finished the day with a ice cream at Spurellis (now that's ice cream!) before heading back to the caravan for our evening meal.  Both girls shared the room again and dropped off straightaway.
Some highlights:
Prosecco getting shot all over the curtains on the first night ahead of our holiday toast,
the girls chatting away in their room,
the running game,
After a made up competition where everybody won a prize expect me the girls offered to share theirs with me,
iBear, a fussy eater, trying dried mango, pineapple, sesame seed crackers, goji berries, hot chocolate and vegetable lasagne,
sneaking  a cheeky photo with the human rabbit after a cheerleading session we didn't pay for,
watching the girls invent and play their own games,
the food at the drift cafe,
finding a mini coffee emporium at Amble,
paddling in the sea.
One Dads View
Both my wife and I never went abroad on holidays when we were kids. Most of our time was spend with family on camping and caravanning sites and we have amazing memories which have definitely influenced our holiday preferences with our little one. There is so much to do here on our little island and we hope to see as much as possible in the years ahead.